WHAT IS
MOISSANITE?
1

1

Discovered by the French chemist Henri Moissan in the year 1893, Moissanite is silicon carbide and its various crystal polymorphs that occurs in nature.

Silicon carbide is useful for commercial and industrial applications because of its hardness, optical properties, and thermal conductivity. In its natural form, it is scarce. It has been discovered only in a few rocks, from upper mantle rock to meteorites. Discoveries show that it occurs naturally as inclusions in diamonds, xenoliths, and such ultramafic stones as kimberlite and lamproite. It has also been identified as presolar grains in carbonaceous chondrite meteorites. Due to its rarity, the Moissanite used for fine jewelry today is lab-grown, not mined.
WHY SAY YES TO MOISSANITE?
1. Is Moissanite More Brilliant than Diamonds?
Yes! The brilliance is the ability of a gemstone that reflects the white light. Moissanite reflects more light than diamond, and it is also less likely to attract dirt and grime. Because of these, Moissanite stays more brilliant between cleanings.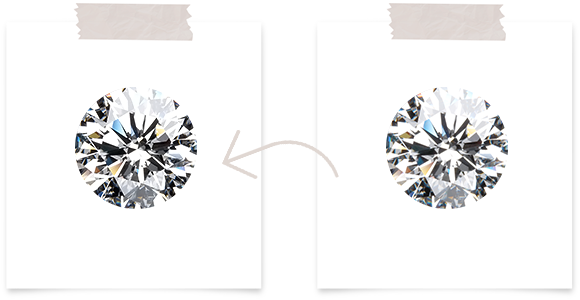 more brilliant
Moissanite
Diamond
Comparison
R.I(Brilliance)
Fire(Dispersion)
Luster
Hardness
Toughness
Heat Resistance
Price
Diamond
2.42
0.044
17.20%
10
Good
High
$3000-8000/ct
Moissanite
2.69
0.104
20.40%
9.25
Excellent
Very High
$300-500/ct
2. Is Moissanite Harder than Sapphires and Rubies?
Yes! The stone is harder, they are more difficult to scratch, the Mohs hardness scale rating of Moissanite is 9.25, definitely harder than Sapphires and Rubies.

harder
Moissanite
Sapphires
Rubies
3. Is Moissanite Conflict-Free?
Yes! Unlike mined stones, Moissanite nowadays is lab-grown, which
is conflict-free, with guaranteed origin.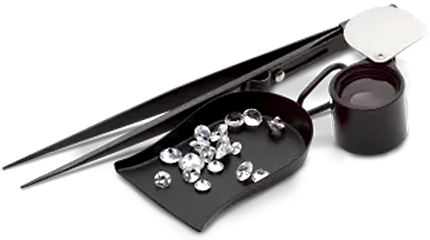 4. Does Moissanite have Incredible Value?
Yes! Most people think the most brilliant jewel in the world would be the most expensive jewel. Definitely not. Generally, Moissanite is around 90% less costly than a diamond of the equivalent quality. Moissanite will last a lifetime and maintain its brilliance, fire, and luster forever. Now that's an incredible value.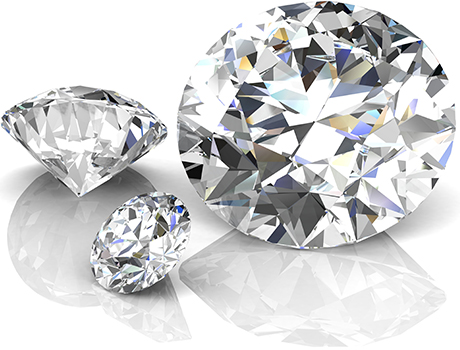 SHE·SAID·YES GEMSTONE
SHE·SAID·YES use laboratory-grown gemstones with a large selection of blue, pink, white, and blue sapphires, emeralds, etc. These gemstones have the same physical, chemical, and optical properties as mined gems do. While the actual difference is that one is mined in nature, and the other is grown in a lab. The benefit of a lab-grown gem is that it does not have the many "inclusions" that natural gemstones contain, fewer inclusions, more durability.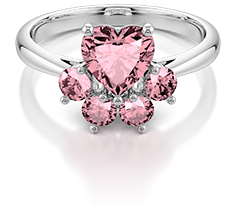 Pink
Pink Sapphire is a natural, light pink colored, precious gemstone. In Vedic astrology, this gemstone is said to have similar effects as the Ruby gemstone. Because of its exceptional color and incredible hardness, Pink Sapphire is widely appreciated as a jewelry gemstone.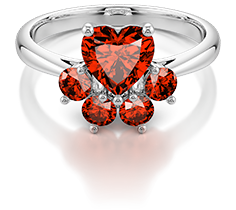 Garnet
Garnet stone is a semi-precious gemstone available in varieties of colors. It is a birthstone of January, and best known for its healing properties.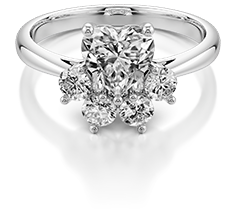 Crystal
April boasts the well-known diamond as its traditional and modern birthstone. Our diamond white color gem stone is a perfect substitute. Its colors range from clear to black and every color of the rainbow in between. Often chosen for engagement and wedding rings, diamond has long symbolized love, marriage, and courage.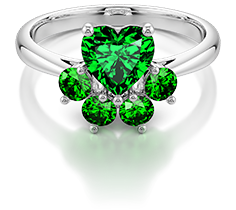 Emerald
is a green-colored, which is one of the most reputed and highly precious gemstones; it stands for success in businesses and jobs, creative or intellectual pursuits, and knowledge-seeking ventures.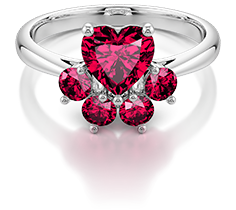 Fuchsia
is a natural, deep pink or blood mulberry colored precious gemstone. This gemstone to be worn for success and growth in businesses, jobs, social status, authority, and self-confidence.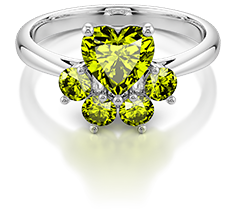 Peridot
Peridot is a green-colored semi-precious gemstone, could be considered a substitute for emerald. It is worn to promote intelligence, communication skills, and good health.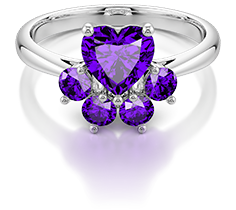 Amethyst
Amethyst is a violet-colored semi-precious gemstone. It is worn to overcome financial stress, professional instability, and unhealthy addictions.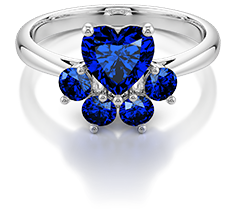 Sapphire
Blue Sapphire is a precious, blue colored gemstone. Considered to be the most potent and fastest acting gemstone, it brings wearer's instant wealth, fame, and success.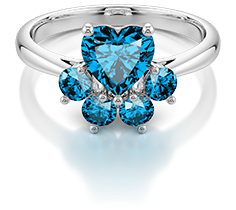 Bule Topaz
Blue topaz is one of December's birthstones together with tanzanite and turquoise. The representative of wisdom and longevity, blue topaz ranges in hues from deep London blue to paler sky blue. The ancient Greeks believed that topaz gave strength to the wearer.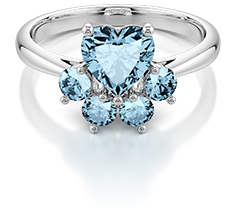 Aquamarine
Aquamarine is a light blue colored, highly transparent, semi-precious gemstone. It is the traditional birthstone for March. It is worn to promote leadership qualities, self-confidence, good health, and stability in married life.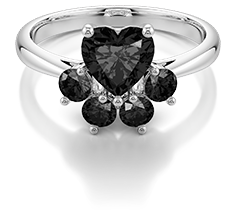 Fancy Black
Black gemstones are one of the most effective healing stones that are known to have metaphysical and ailing powers.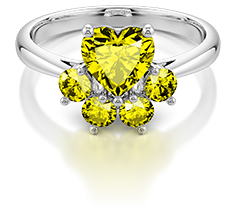 Fancy Yellow
Yellow Sapphire stone is one of the most recognized yellow gemstones; it is worn for professional prosperity, blissful matrimony, enhanced willpower, and a healthy progeny.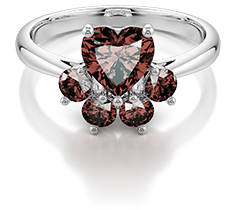 Chocolate stone
Chocolate stones are a fancy diamond color that was popular recently. Chocolate-colored gemstones stabilize supportive stones with a gentle energy that helps you integrate your feelings & experiences and create a balanced life.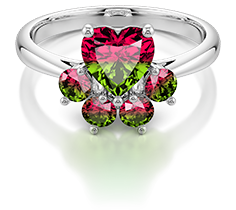 Watermelon Stone
Resembling a watermelon and its rind. Watermelon stone displays an extremely vivid range of colors from bright pink to bright green. The color shift of the watermelon stone is amazing! Watermelon stones are a very powerful heart stone that is here to help calm and soothe your emotions.